Supply Side West thrives in Las Vegas
Every October, Supply Side West takes Vegas by storm and 2019 provided yet another stellar show with impressive exhibitor booth displays and presentations. The excitement was palpable as the Expo Hall gatekeepers opened the doors to the throngs of the 18,000+ attendees at 10:00am sharp on Thursday, October 17th.
The event is an organized, efficiently run show, and with the debut of exhibitors representing the Food Ingredients, North America (FiNA) contingency, SSW created a desirable venue for suppliers, buyers, contract manufacturers and key players in the global food, beverage and dietary supplement markets.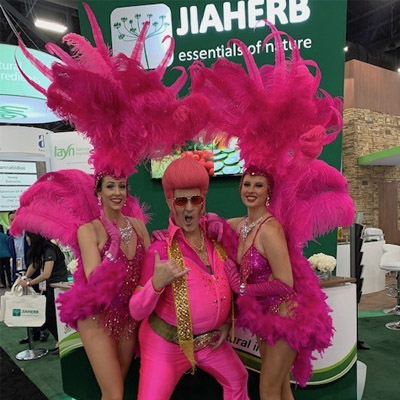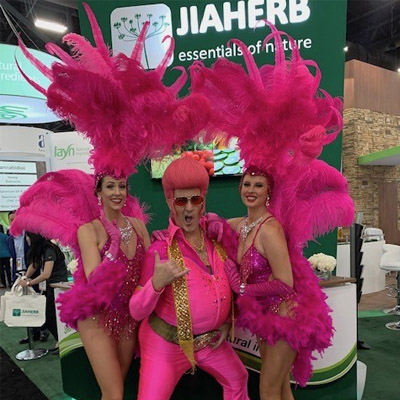 Brookside Flavors and Ingredients – This "Good for You" company has a commitment to healthy, natural and organic flavors and ingredients. Spack International noticed a trend of several companies at SSW which represented the flavor and ingredients market. What is noteworthy about this growing industry is the commitment to a diverse palate of certified organic flavors in recipes such as seasonings, sauces, marinades, meat or plant-based protein products, as well as extracts and modulators for snacks, bakery items, dairy, beverage and confectionary formulations.
Orgain – What started as a protein rich organic nutrition shake to aid Orgain's founder, Andrew, in his fight against cancer and necessity to regain weight throughout the grueling chemo and radiation treatments at the age of 17, turned in to a successful healthy business venture. Andrew and his mother fueled his body with clean nutrition and after beating cancer, getting a medical degree, Andrew turned his personal happy ending into bringing a healthier, organic shake to the masses. Orgain has since added a variety of organic powders, additional drinks, and bars to the ever growing health conscious market.
Virun, Nutra-Biosciences – Contract manufacturers were in abundance at SSW however Virun caught our eye with its impressive "Pirate Ship" booth display, main deck meeting space and overall combined sense of joviality and knowledge. Focusing in product development, contract manufacturing, and co-packing, Virun has a myriad of patented technologies they specialize in that deliver essential ingredients in an innovative, thinking "outside the box" approach.
Spack International was excited to be among the participants at Supply Side West and Food Ingredients North America expo this year. With the goal of bringing awareness to our array of organic ingredients, such as sunflower, canola, flax seed and coconut oils, we also wanted to spread the news that we are growing our worldwide capabilities to include a sales and logistics presence here in the United States.